Filter by Category
Law & Leg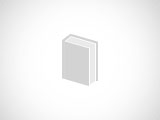 Legislative Process, Division Resources & Violations
with Amy Shocket

Dec 7, 2023 at 9 am
Legislative Process, Division Resources & Violations
3 Law & Leg Credits
CE.6927000-RE
Thursday, December 9th, 9AM-Noon
The class is online via Zoom and counts towards in class live credit.
Web cameras are required and students must be visible during the entire class. 
In order to receive credit, class students must attend as if in a classroom per the Nevada Real Estate Division.  No driving, doing an exercise workouts, etc. 
The Division requirements are enforced and students in violation will be removed without class credit.
This course is approved by the Nevada Real Estate Division on behalf of The Nevada Real Estate Commission.
Zoom link and class handout arrive in the registration confirmation email and again in the class reminder email 1 day prior to class and an hour prior to the class.
When you enter the Zoom meeting you will be in the waiting room until the class start time.  All students will be admitted simultaneously at the start of class.